Yessir,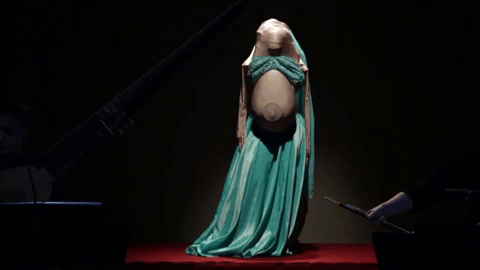 BIRTH OF A SHOWGIRL

(duration tbc)

is all–new, a weirdo metamorphosis or autophagic immaculate conception. The image of the virgin mary devours herself and from the belly of this monster: a showgirl, new, unchained, free.





And then: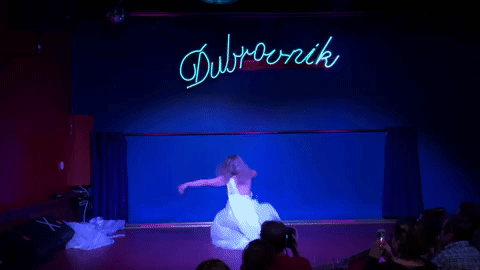 THE O SHOW
(5'50")

where the 'O' is for oestrogen, the chemical in a new mother's body that makes the milk 'rise'. This chemical will make you feel things too in addition: strange, powerful and full of desire. Forget about jesus, this is for Mary and all the other mothers who lost their children and couldn't stop the mothers milk flowing – amen amen amen.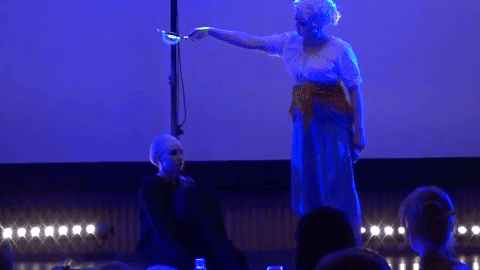 COLD SHOW
(4'20")

is dedicated to Divine and to Klaus Nomi. With the help of a sock puppet called Jörni, they romp through the eighties at high-speed, all while wearing disco ball chaps that flood the room with dots of light. Poetry in mooootioooooooooooon.....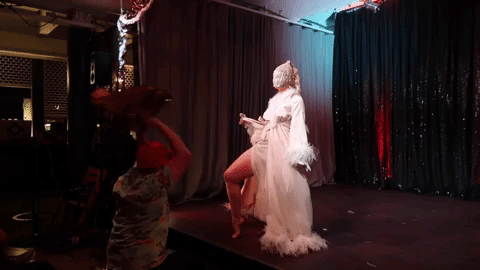 THE GOLDEN SHOW(ER)
(5'23")

is all gold all the time: this is the rhythm of the night as Denis Lavant dances drunkenly in Beau Travail, it's 1999 again, Y2K is coming and we're out on the salt flats and they're salty as hell. Features a short bit of bump-and-grind in the middle, don't miss the bump-and-grind.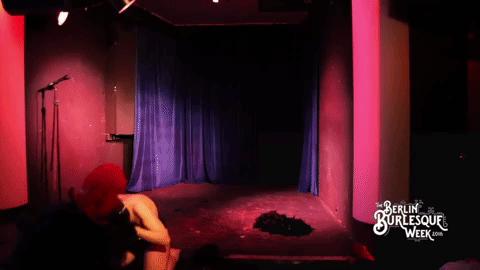 PLUCKING HELL
(4'40")

Also known as the chicken act. Von Vep's first! Like it had all the energy ever packed into it! Fierce and weird, a pre-cursor to all the wonderful things that would follow. Plucking Hell earned Armi 1st runner up at the 2016 Berlin Burlesque Week Shimmy Shakedown newcomers competition, and was, basically, where all of this started off – uh oh...